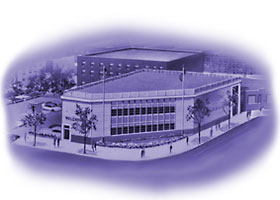 Volckening was founded in 1897 as a manufacturer of a unique sanitary brush designed to improve the cleaning of bottles. Subsequently, in support of its clients, the company moved to the manufacturing of parts and rebuilding of client equipment.
Maintaining its leading edge philosophy, Volckening evolved over decades into the high tech mechanical industry as the leading manufacturer of high performance improvements to packaging industry equipment.
Investments in software, computerized machine tools, and the latest, most accurate inspection equipment have been the building blocks that continue to enhance our design, manufacturing, and implementation capabilities for our clients.
Today, our long term commitment to state-of-the-art equipment yields precision, speed, accuracy and repeatability and enables us to meet the advanced specifications required to manufacture components for use in a wide variety of manufacturing and engineering applications.
This long history of leading edge evolution, and many years of technical advancements, has made Volckening an outstanding solutions-based manufacturing company. Our commitment to and reputation for supporting customers in achieving their goals has been a mark of Volckening for over a century, and will continue to be our vision for the future.